Alexander Heilner is a multi-disciplinary artist who works in photography, video, digital imaging, installation, lighting design, and sculpture. His work has been exhibited, screened, and performed nationally and internationally, from the walls of MoMA to the catacombs of Brooklyn's Green-Wood Cemetery.  In 2012, he won the prestigious Baker Artist Prize and his work was featured at the Baltimore Museum of Art.  The same year, Alex' commissioned digital collages were featured in the new Johns Hopkins Hospital complex, and Baltimore magazine named him the city's best photographer.
Most of Alex' photography consists of color landscapes. He is obsessed with the relationship between artificial and natural elements within the environment, and within our culture.  His recent aerial photography has taken him to an array of locations around the U.S. and the world, looking at the infrastructure and other marks humans unwittingly paint across the earth's surface.  Alex has recently begun a long-term collaborative project to document Arctic communities that are in flux due to climate change.
In addition to his fine art work, Alex works selectively in photojournalism and commercial photography, taking on print and web projects that hold particular interest for him.  His work has been featured in National Geographic, JPG, Details, and on the website of public radio's Marketplace.  Nearly 200 of Alex' photographs are featured in the 2010 Encyclopedia of New York City.
Alex earned his B.A. at Princeton University and his M.F.A. from the School of Visual Arts in New York.  He has been teaching photography at MICA / The Maryland Institute College of Art since 2003, and currently serves as the Associate Dean of Design and Media at MICA. Previously, Alex taught photography and digital imaging at NYU, as well as film and video production at SVA. He has also served as the director of the photography program at the JCC in Manhattan.
You can contact alex@heilner.net.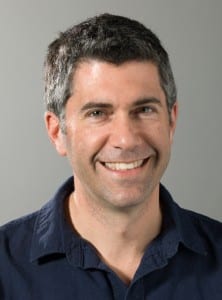 About My Work
Most of my artwork over the past twenty years has been the result of my ongoing obsession with the integration of the organic and the artificial in all areas of our human experience. I am continually drawn to landscapes where human development is intertwining with natural phenomena. Often this occurs subtly, along the fringes of occupied spaces. But sometimes this collision transpires on a grand (or even grandiose) scale, as people build huge artificial islands or consume entire segments of the earth's resources.
Since 2007, I have been hiring small planes to explore a long-standing interest in the unintentional mark-making we lay across the land, in the form of our ever-expanding infrastructure. As the child of an airline employee, I clocked countless hours with my face pressed against the windows of various aircraft, or scrutinizing maps of my next destination. My aerial images synthesize these practices as I trace the relationships between the abstraction of "drawing" and the very real physicality of the built environment below me.
My photographs are often recognized for their engrossing color and graphic beauty, which encourage viewers to spend time with subjects that represent far more complex conceptual tensions. Recent subjects have included mining operations in Utah, expansive housing developments in Las Vegas, and artificially constructed landscapes in Maryland, Florida, and Dubai. Through these projects my work has been evolving toward a more documentary posture, in which the political, cultural, and economic circumstances of these places have become increasingly central to the meaning of the images.
2013, I began a long-term collaborative project to document the opening of the Arctic, an exciting venture that is expanding the editorial dimensions of my work. As sea ice melts at a record pace, stakeholders in energy, extraction, shipping, fishing, and tourism are gearing up to take advantage of increasing accessibility to the region. Small communities are poised to become major hubs for transportation and extractive industry, while long fabled sea routes, including the Northwest Passage, are about to become viable for commercial shipping and tourism. I am working with writer Michael Burger to document the dramatic changes occurring in the remote coastal areas of northern Alaska, Canada, Norway, Greenland, and Russia. We expect to publish our collaborative work in journals, and eventually, a book.