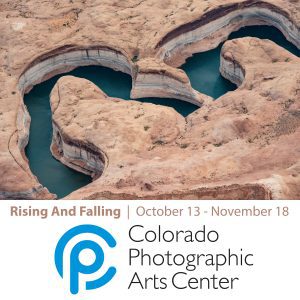 RISING AND FALLING will open at the Colorado Photographic Arts Center next weekend.
"From the alarming depletion of the Colorado River basin to the inevitable submersion of Tangier island off the coast of Virginia, Rising and Falling presents stories about the rising of oceans, the falling of rivers, and the people that depend on them."
Ten of my images from "Draining the Colorado" will be included, along with amazing work from Kalen Goodluck @kalengoodluck, Martha Ketterer @marthakettererphotography, and Jennings Sheffield @jenningssheffield_art. ⁠There's a reception on Saturday, October 14, and I'll be there, so if you're in the Denver area, please stop by!